Cold crisp days call for warm and yummy foods. There is no better time, than harvest time, to look for healthy, local and in season fruits and veggies at the Farmer's Market!


Number ONE kid pick for the fall:

1. Apples! Apples are a crowd pleaser. Tart, juicy, sweet, red, yellow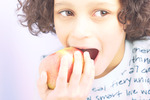 or green. Everyone can find an apple they can enjoy. Buy organic to avoid pesticides so you can eat the skin safely. Apples are rich in an antioxidant called Quercetin and have Vitamins A and C, Potassium, Folate, Fiber and Calcium to offer. They are also low in calories. An apple a  day, keeps the doctor away is sound advice, but drinking apple juice does not give our child all the health benefits of eating an actual apple, despite what popular marketing would like you to believe. Try this applelicious recipe!
Followed by Number two:
2. Pumpkin! Why do kids like them? What's not to like? They are pretty to look at, you can carve them, decorate them and eat them. What a deal! Good for your tummy? Half a cup of fresh pumpkin has about 10% of the recommended daily value of Potassium and a bout a full daily value of Vitamin A.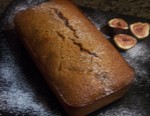 Well Kiddos Dad, Jeffrey, prepares a pumpkin bread your child will love. Try it!
A Story About Sharing
Thanksgiving is the holiday of the year when sharing and caring is brought into the forefront of every child's attention. Here is a story you can read with your child and you can use this recipe to make with kids in your neighborhood, play group or school:
"Stone Soup" a witty and fun story by Marcia Brown tells the tale of three hungry soldiers who came marching down the road towards a French village. The peasants, who saw them coming, became very busy. Fearing for their food they hid it in their houses and barns. Once the witty soldiers started to cook their 'soup' (which was nothing but water and a rock in it) they went back into their homes to get food, which they threw into the pot.
Find this great holiday book in our gadget section.
4 Easy Tips To Rethink Your Thanksgiving Feast
1. Gluten Free stuffing by Family Chef Amy Fothergill. Skip the conventional packaged stuffing this year and amaze your guests with this great alternative.
2. Organic Turkey: We  want our Well Kiddos to grow up with healthy bodies and studies do show that there are health risks associated with consuming meats that contain antibiotics and hormones. More recently, gmo feed has also come into question, and that can be easily avoided by purchasing an organic Turkey (which cannot be fed with gmo corn feed etc.)
3. What if I don't like Turkey? Go for Wild Alaskan Salmon or skip the meat all together and go with some special holiday pasta or rice recipes such as this one from Natural Foods Chef Jennifer Brewer.
4. Meat Alternative options? Well, that is up to you. I encourage you to read the label very carefully. Often alternative meats are soy based. Make sure the ingredients are non gmo, i.e. free of corn, including corn starch, corn syrup, canola, vegetable oil, fructose and other suspicious ingredients.